Year after year, hardwood flooring continues to be the most popular flooring option for homes. Although several flooring options mimic the classic look of hardwood, nothing beats the original, natural hardwood flooring.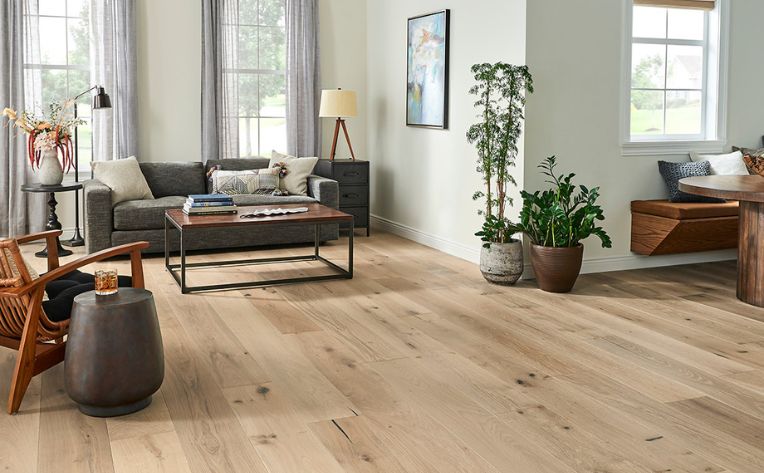 Here are the top three reasons to choose natural, solid hardwood flooring.
Durability. As long as it is properly maintained, hardwood can last a lifetime, even up to 100 years! And here is the good news: It is super easy to maintain. Simply sweep, vacuum, mop, and steam clean on a regular basis to maintain your natural hardwood's integrity. While solid hardwood floors can be a pricy selection when you initially purchase them, in the long run this option will save you money as the cleaning supply is not expensive and you can forgo the cost of repairs. Additionally, natural hardwood's colors won't fade over time –in fact, the patina gets better with age.
Valuable. For all the reasons mentioned above, natural hardwood floors can increase the value of your home. They are cleaner than carpets given that they are easily cleaned, and moreover, they are a hypoallergenic option and do not emit any potentially toxic fumes. Thus, hardwood's value goes beyond even just your own personal use.
Style. You have total creative control over hardwood floors, even years after you install them. You can add light or dark streaks, pick a pattern, and choose slabs that have knots. If after a few years you decide you want to switch the color, most flooring options require you to rip out and start from scratch but not hardwood. Depending on your floor's warranty, you can refinish your hardwood floors and update them based on your own personal taste. In addition, hardwood is extremely complementary to any kind of furniture and decor. It also can make your space look bigger than it actually is.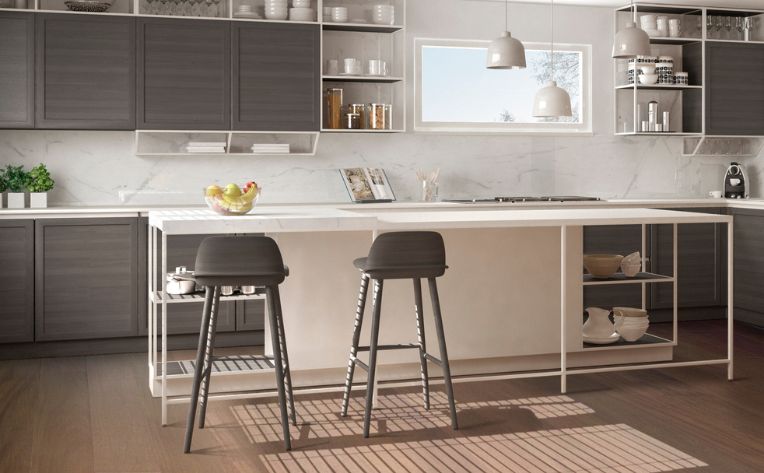 Now that you are sold on solid hardwood, here are some of the highest recommended natural, solid hardwood species options.
Oak. This historic hardwood flooring type has withstood the test of time both in durability and popularity. This strong species comes in two options (red and white oak), plus it's often the most affordable hardwood option.
Maple. With the lighter tone of wood, this hardwood works best in rustic homes.
Walnut. This is the easiest hardwood to clean due to its smooth nature and comes in two different types: American and Brazilian.
Bamboo. Technically, this is not a hardwood but rather, a grass that is compressed into planks. Because it's a grass and grows in abundance, this is a much more ecofriendly flooring option. This is a newer type of flooring and may not be as durable as the other options.
Pine. Due to its lower carbon footprint during production and transportation, this hardwood flooring is one of the more sustainable options. It's also known to get better with age as its color will change over time.
Cork. Ideal for rooms that need a sound dampener, this type of wood can be cut from a tree several times without harming it, making it a renewable resource.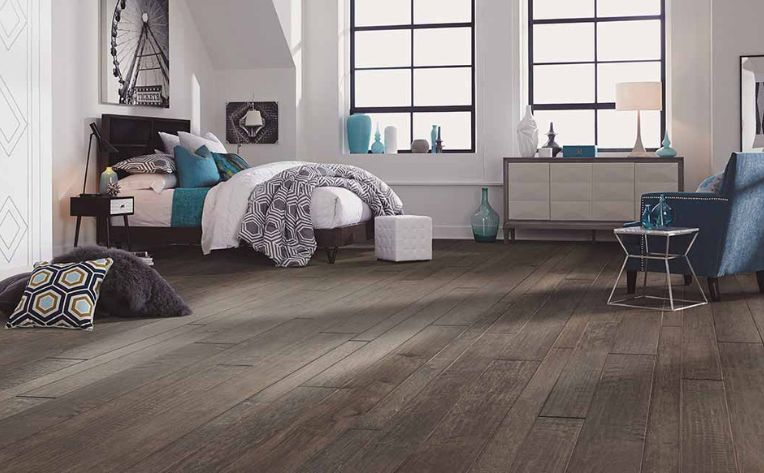 With a plethora of species to choose from and so many reasons to go with natural hardwood, you're guaranteed to find a floor that fits your flooring needs. Visit your local Flooring America to get connected with a qualified expert for more information and advice about natural hardwood flooring options.