Vinyl Flooring Services in Ardmore, OK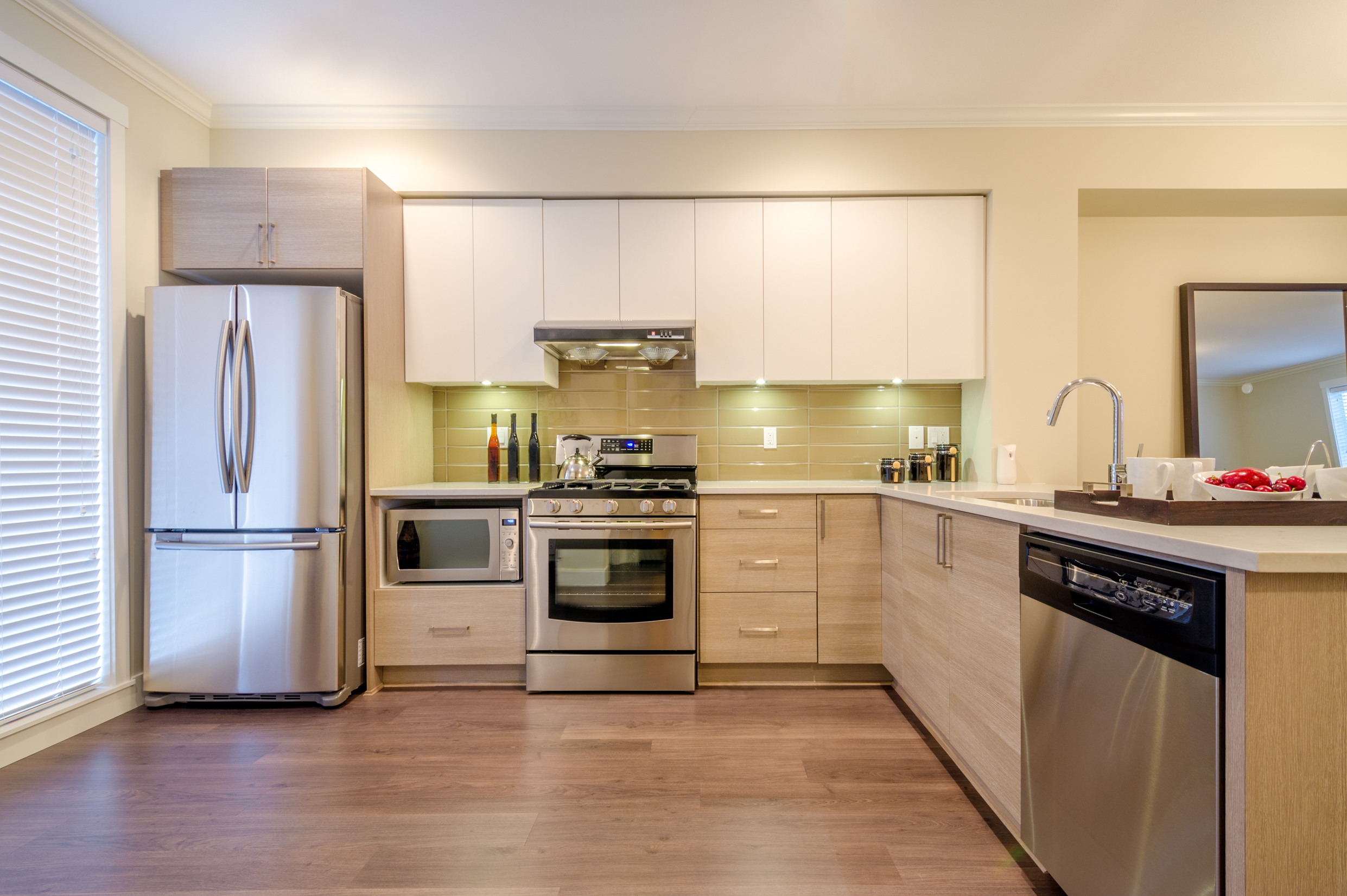 Are you ready for a change in your home or business? When you are tired of the same old style, consider a new set of flooring from our local showroom. At our store, we are proud to provide customers with a full selection of material options for every room. For incredible durability, versatility, and quality, choose from our huge selection of vinyl flooring services in Ardmore, OK. With a virtually infinite range of colors, patterns, and styles, vinyl is one of the most enduring and popular flooring materials on the market. Shop with us today to discover why vinyl sheet and vinyl plank flooring is a top option.
Whether you have a certain style in mind or you need a little extra inspiration, you can count on our showroom to deliver the vinyl flooring services you need for your location. Unlike the products from several decades ago, today's vinyl flooring is capable of mimicking many natural materials, including natural stone, marble, ceramic, and even hardwood. With advances in 3D printing, you can enjoy the look and texture of any type of upscale flooring without the intensive maintenance needs or hefty price tag. Our inventory includes a full selection of vinyl plank and vinyl sheet plank, materials that make any room stand out for all of the right reasons.
Vinyl Plank Flooring vs. Vinyl Sheet Plank
With all of the options you have to choose from, we understand it can be difficult to select the flooring that fits your specific wants, needs, and budget. Our sales team is happy to work with you throughout the buying process for your new vinyl plank flooring and vinyl sheet plank. We meet with you to discuss your home and business needs so that you can feel confident in your purchase. Whether you prefer the look of marble or a solid color, we're sure to have something to suit your needs.
Which product is best for you? While both types of vinyl flooring offer enhanced durability and beauty, there are several key differences to remember. Vinyl plank flooring is available in a plank style, similar to that of laminate floors. It is commonly used to mimic the look of hardwood. Vinyl sheet plank comes in a large role, similar to linoleum. This material is often more affordable than vinyl plank flooring is, but is typically available in fewer styles to choose from.
Vinyl floors are a widely used flooring material in homes and businesses due to their affordable cost, a wide range of styles, and low maintenance requirements. Because it is a water-resistant material, vinyl is perfect for rooms like the kitchen, bathroom, and laundry room. With proper installation by professionals, vinyl flooring provides a water-tight seal to protect your subfloor from mold and mildew growth.
With all of the things, you have to do during the day, stressing over keeping your floors clean should not be one of them. Caring for your vinyl floor is easy. This durable material repels water, dirt, and dust, so it's easy to simply sweep or mop dirt and spills with a soft broom or mop.
While vinyl plank flooring is durable, it is important that you practice the right techniques during cleaning. When you mop your floor, be sure to use a vinyl-approved cleaning solution. Vinyl is a long-lasting and durable flooring material, and with proper care and maintenance, it's sure to look brand-new for a very long time. While it is dirt and moisture resistant, it's important not to let water, dirt, or dust settle on the flooring, as this debris can make the surface look dull or dingy over time.
Vinyl Flooring Installation
Vinyl may be an affordable and durable flooring material, but it is essential that it is installed properly to avoid the need for future repairs. Once you have decided on the perfect pattern and style for your new floors, we are happy to help you finish the job. As part of our commitment to providing you with the leading standard of service for every project, we are available to perform a full vinyl flooring installation in any room of your home or business.
When it comes to your installation services, every detail counts. We work quickly and efficiently to perform your services the right way the first time, leaving you with a stunning result to your redesign project. Our vinyl flooring installation specialists have the experience and equipment necessary to fully remove your old floors, prepare the subfloor, and install your new vinyl flooring so that it is completely flat, level, and resistant to warping or bubbling. By taking these steps and focusing on the details, we help you avoid the need for lengthy and expensive repairs in the future.
Contact us in Ardmore, Oklahoma to shop with us for your vinyl flooring services. We proudly offer vinyl plank flooring for customers throughout Long Grove, Dickson, Wilson, Marietta, and surrounding areas.